A monthly review curated by the Mass Media and Culture team
This May we find ourselves longing, longing for something that has been, for something that may never be again. While this may feel very melancholic, there can be something very soothing in letting ourself go to nostalgia – a song, a smell, a picture and we are suddenly transported back in time, to the comfort of a past we're familiar with.
"We could never have loved the earth so well if we had had no childhood in it […] what novelty is worth that sweet monotony where everything is known and loved because it is known?"
At what point did I stop being a child? At what point did my childhood become a nostalgic memory? It feels hard to accept, but what is that same past if not the route that has brought me here? The same past that has given me the memories I have, the happiness I so gladly think back on. While we may find ourselves craving the comfort of childhood and of the certainties of the past, we shall live in the well-established awareness that we will someday look at our current present through the rose-tinted glasses of remembrance.
This May we find ourselves longing, longing for a present worth being nostalgic for – even this exam session.
Good luck to everyone with your exams from the MMC team, hope you enjoy our recommendations as much as we do <3
Camilla Massaglia
What To Read:
"The House on Mango Street" by Sandra Cisneros
The novel follows the life of Esperanza Cordero, a young Latina girl growing up in a working-class neighborhood in Chicago. The book explores themes of identity, culture, and the search for belonging, and deals with nostalgia through Esperanza's reflections on her past and her childhood. Moreover, Esperanza longs for a different life, a life outside of the poverty and limitations of her neighborhood on Mango Street. She yearns for the kind of life she imagines for herself through stories and books, and often reflects on the things she has left behind, such as her childhood friends and the innocence of youth.
Through Esperanza's memories and reflections, the book evokes a sense of longing for a time or place that is no longer accessible.
In addition, the novel portrays the immigrant experience, with many of the characters looking back on their past with a mix of fondness and sadness.
The book is a relatively short read, making it particularly suitable for reading groups and book clubs.
It is a captivating and engaging novel that offers readers a powerful and evocative portrait of the immigrant experience, as well as a compelling exploration of the complexities of identity and belonging. It is a book that will stay with you long after you've finished reading it.
Recommended by Carmen Ammendola
"The Invisible Life of Addie LaRue" by V. E. Schwab
Addie LaRue is a girl from 18th century France, who is lives in 2015 New York. Cursed with being forgotten by everyone she meets in exchange for freedom and long life, she lives entire centuries before she ever meets someone able to remember her in 2015, when she stumbles across a man in a book store.
Every year of Addie's life is full of solo adventures across countries and continents, through art and history, in an attempt to leave her mark and be remembered. She is always looking back at how life used to be, and she will continue to live as time goes on.
Her nostalgia is for her life she had before the curse, a life in which where her parents still remembered who she was, a nostalgia for the many encounters that only she can remember. It's an exploration of the meaning of life when one is condemned to be alone, invisible, and forgotten.
Recommended by Sodbilig Ganbat
"Abandoning a Cat: memories of my father" by Haruki Murakami
In this short story by Murakami, we see him in a new light, reminiscing the memories of his father.
A feeling of sorrowful nostalgia will accompany you while reading this story, along with the amazing illustrations of Emiliano Ponzi.
Many things are left unsaid in this book. There is the frustration of a child who can no longer ask questions to his father, there is the regret of not having been able to appreciate those moments before and all those feelings that people who have lost a parent have experienced.
It's a light and quick reading with a gloomy undertone.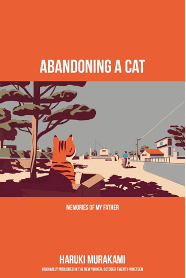 Recommended by Ludovica Amatuzzo
What To Watch:
Midnight in Paris (2011)
Midnight in Paris is the dream of everyone who yearns for ages and generations that are long gone. The movie portrays nostalgia in the most beautiful of ways and manages to make viewers feel the same regardless of knowing or not the many real-life characters that make up the story.
A nostalgic writer is on a trip to Paris with his fiancé, who understands very little about his true aspirations. Every day at midnight while walking alone down the streets, he finds himself mysteriously being transported back to the 1920s. He runs into Hemingway, Dalí, Picasso, Matisse, the Fitzgeralds… finding the inspiration he needed for his next book but also gradually losing interest in his own time and space.
He has fallen prey to what in the film is referred to as the 'Golden Age thinking'.
Nostalgia is denial – denial of the painful present… the name for this denial is golden age thinking – the erroneous notion that a different time period is better than the one one's living in – it's a flaw in the romantic imagination of those people who find it difficult to cope with the present.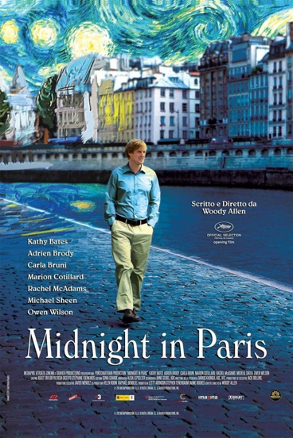 Recommended by Anna Re
Stand By Me (1986)
The most well made adaptation of a book by Stephen Kind tells the story of four 12 years-old boys and revolves around their search of the body of a boy their age who had disappeared a few days prior. During their adventure they fight, they make peace, they protect each other, we could say they are having a taste of adulthood. The whole quest is in the journey, not the destination. Summer is ending, as well as a period of their life, they grew up after these 2 days. They'll never be 12 years-olds again, but, luckily, they don't know it yet.
Recommended by Francesca Sgarro
Spirited Away (2003)
Whether you grew up watching Ghibli films or not, there is an undeniable sense of comfort and nostalgia to any work directed by Miyazaki Hayao. Spirited Away in particular submerges you into a completely new world full of mystery and adventure and comes as no surprise that it's regarded as Miyazaki's magnum opus.
Recommended by Miu Shibata

What To Listen:
https://open.spotify.com/playlist/5QPKc35tftQXa7dkxAcndZ?si=3dcd79d1f8b6401c
Curated by Wanda Narkiewicz, Anna Re, Egemen Aray
What To See:
Visiting the Museo del Novecento (Museum of the 20th Century): This museum houses an extensive collection of 20th-century art, and walking through its halls is like taking a step back in time. Experience the past through the eyes of artists such as Picasso, Kandinsky, and Modigliani. This museum offers an emotional journey through art history, providing a sense of nostalgia for a bygone era.
Exploring the Brera District: Often referred to as "the artists' neighborhood," Brera is known for its historical buildings, antique shops, and traditional Italian cafes. Walk through the charming cobblestone streets, where the past and the present meet, evoking a strong sense of nostalgia. Don't miss the Brera Art Gallery, home to one of the most significant collections of Italian Renaissance art.
Riding the Tram No. 1: Take a ride on one of Milan's vintage trams for a journey back in time. These trams have been operating since the early 20th century and still maintain their classic, old-world charm. Sit back, enjoy the slow pace, and watch as the modern cityscape of Milan transitions into its historic districts.
Visit the Historic Cinemas: Milan has preserved some of its historical cinemas, such as Cinema Beltrade and Cinema Mexico. These cinemas screen classic Italian and international films in their original language. The interiors of these venues have been maintained to reflect their original charm and glory, providing film lovers a nostalgic trip to the golden age of cinema.
Recommended by Joe Akiki
The Artwork:
A lume spento ("Lights off") by Claudio Parmiggiani (1986)

"To evoke one's presence through their absence"; that is part and parcel of Parmiggiani's creations, which delve into the topic of past with an eye-opening outlook on nostalgia. Unlike other works, where a living presence is hinted at by silhouettes made with ash and dust, in this masterpiece light ignites from a snuffed lamp, which surprisingly lights up the sculpture's profile and makes it even more glaring. Parmiggiani warns us against the risk of mulling over memories of past situations by suggesting that the loss of something can strengthen its being, as it parts with immediacy and provides us with a better understanding of everything else. As regards darkness, the artist drew inspiration from a children's game which consisted in "catching up with the moving shadows and walking on them". Therefore, nostalgia should be about coming to grips with what we have left to fully appreciate the present, as it can shed light on so much truth to be reckoned with.
Recommended by Giorgio Santinelli