A monthly review curated by the Mass Media and Culture team
Sun, sun, sun, here it comes!
No more cold weather, bare trees, and gloomy gardens. Say goodbye to winter coats and hello to sunglasses and short sleeves, 'cause springtime is finally here!
It might be because of the long-awaited warm weather and sun rays, or the vivid colors of flowers blooming, the blue skies and sunshine, but the symbolism of springtime is one most people can appreciate: all over the world, it is a time of rebirth, renewal, and new beginnings.
Then, it is not surprising that this aura of change has bloomed so much in media culture. Henry D. Thoreau believed you could measure the state of your health by your response to spring: if the prospect of an early morning walk in the sunshine and the warbling of a bluebird did not thrill you, you should check your pulse. And we all are familiar with the Spring Fever sung by Elvis Presley: the sudden romantic feelings springing in us, or the sudden happiness and desire for long walks, being more productive, and decluttering our space as well as our mind.
New feelings and emotions start to spring in us, and for each one of us, they are different. What about you? Here comes the sun, spring-clean your mind of all the negative thoughts, and embrace this new season as your chance to reaffirm happiness. Our team is here to help you do precisely that!
~ Anna Maria Re
WHAT TO READ:
"The Secret Garden" by Frances Hodgson Burnett
"There doesn't seem to be no need for no one to be contrary when there's flowers an' such like".
Never has the astounding power of spring been more vividly rendered than in "The secret garden" by American author F. H. Burnett. The rebirth of nature parallels the physical recovery and spiritual awakening of Mary and Colin; an initially yellow-faced, fractious girl and an allegedly hunchbacked boy who are both starved of attention.
Slowly but surely, they snap out of their negative thoughts and bounce back from their fragile conditions, while thriving on the delightful beauty their secret garden provides.
Just like spring, which annually blooms against all the odds, these two characters remarkably succeed in their purpose without the help of adults – if anything, they eventually prove their narrow-minded and hopeless outlook wrong. A bracing air permeates the novel as the power of positive thinking and enthusiasm begins to dawn on the reader.
At the end of the day, "Where, you tend a rose, my lad,/ A thistle cannot grow".
Recommended by Giorgio Santinelli
"I Heard a Bird Sing" by Oliver Herford
I heard a bird sing
In the dark of December
A magical thing
And sweet to remember.
"We are nearer to Spring
Than we were in September,"
I heard a bird sing
In the dark of December.
In this short poem, the poet describes how a simple bird song brings a longing for spring during the month of December.
Recommended by Anna Re
WHAT TO LISTEN TO:
Playlist curated by Ludovica Amatuzzo and Egemen Aray
WHAT TO WATCH:
Close (2022)
Every year, Leo helps his family pick up the new buds that every spring cover the fields around their flower farm. Those are the same fields where he runs and plays with Remi, his lifelong best friend. But can such an idyll last forever? How much does our world need to be upset, for us to grow into someone new? Spring is indeed about rebirth – but rebirth can only come after death. This is the revelation at the heart of Close, the recent MUBI production and nominee for Best Foreign Picture at the Oscars 2023, about the painful and complicated development of the friendship between two Belgian teen boys. Not an easy watch (trigger warning: suicide, bullying, homophobia), this movie is a poetic and thoughtful portrayal of youth, male friendship, and the sorrows that growing up brings about.
Recommended by Anna Crepaldi
Heartbreak High (2022)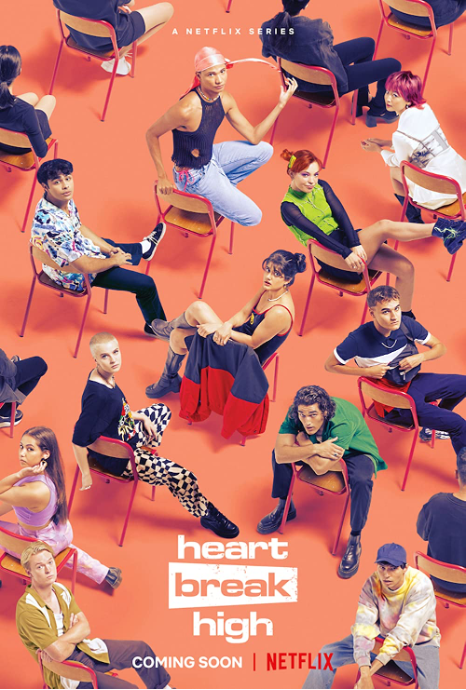 A reboot of the 1994 series "Heartbreak High", this 2022 take tells the story of the students of Hartley High. After a map detailing their sexual exploits is discovered in graffiti on the wall of the school, students are forced to attend a new sexual education course called the Sexual Literacy Tutorial. The map's creator, Amerie, becomes a social outcast after taking the fall for its co-author Harper, who has stopped talking to her, for reasons she struggles to understand. This creative but realistic show tells stories about rebirth and friendships, reminding us how spring can give us second chances.
Recommended by Constance Bochard
THE ARTWORK:
In Jeopardy by Arthur Hacker
In 1902, the English painter Arthur Hacker created a wonderful scene with impressive simplicity and at the same time characterized by a bursting realism.
It is a full spring day and the artist represents it impeccably. The banks of the river are covered on each side with flowers, the water flows serenely and slowly drags a white umbrella, those used by the ladies to protect themselves from the sun.
A girl is standing right on the bank and watching the object move away. She seems undecided about whether or not to enter the water. Hidden between the flowers and the grass, a man, probably the one who accompanied the woman on that walk through the fields, stands back and looks at her.
The yellow of the flowers, the bright colors, make us feel and almost perceive the warmth of the spring sun.
Recommended by Rosa Colucci
Spring Carnival by Alexander Calder
Best known for his delicate and abstract mobile sculptures that changed the course of modern art, Alexander Calder also produced a significant painterly oeuvre. These works organize and contextualize his ideas about movement and the relationships of objects within what he called the system of the universe, creating a mysterious and perfect visual balance. Calder was trained as an engineer, which awakened his interest in making art that incorporated movement, space, and volume.
Painted in 1965, Spring Carnival creates the idea of motion on the canvas, representing the artist's interest in the whimsy and harmonious balance of geometric shapes and primary colors. Through its visual cues, the artwork manages to instill the lively and colorful atmosphere present during a large spring carnival.
Recommended by Blanca Lopez
WHAT TO SEE:
For many, springtime in Milan is unbeatable, as the trees bloom and the picnic blankets come out, Milan's spring makes us all forget about the seasonal depression of the past months.
Although as Bocconi students we're very lucky to have our trusty Parco Ravizza to enjoy during spring, Milan also has lots of other parks and gardens to enjoy.
I recommend Rotonda Della Besana for a small getaway to a nice picnic spot, with some bars nearby on Viale Montenero where you can get a drink to go or stay for an aperitivo,
Cascina Pizzo for a nice brunch or aperitivo surrounded by tulips, which you can book in advance on their website ( https://shop.aziendaagricolascotti.it/prenota-il-tuo-aperitivo/ ).
And lastly, l'Orto Botanico di Brera for a beautiful botanical garden hidden behind Palazzo Brera—which also houses a must-see museum.
Some other parks perfect for a nice afternoon read or a picnic are Parco Sempione, Giardino della Guastalla, and Giardini Indro Montanelli.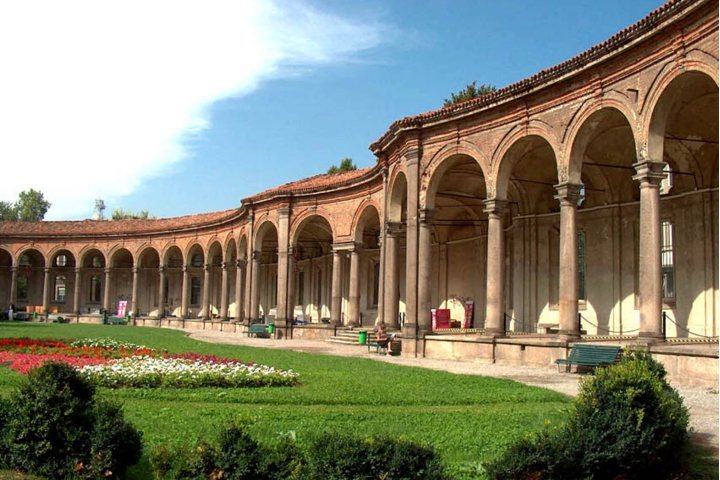 Recommended by Eve Hadjisotiriou